Philip Ellis
Since winning First Prize at the Leeds Conductors' Competition in 1991 Philip Ellis has established a reputation as one of Great Britain's most versatile conductors. He has conducted most of the major British orchestras as well as orchestras in Europe, the Far East, Australia and Russia. He has been Conductor with the Birmingham Royal Ballet since 1990, and his extensive knowledge of the ballet repertoire has taken him to guest conduct with major companies in Italy, Spain, France, Sweden, Poland and Japan. He has been Principal Conductor of the Jersey Symphony Orchestra since 1995, and was Associate Conductor of the English Sinfonia from 1985 - 2005, introducing and conducting over 400 orchestral concerts.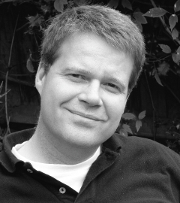 Philip Ellis is a regular guest conductor for the Royal Philharmonic Orchestra. His recordings with the orchestra include Copland's Orchestral Music (Appalachain Spring, Billy the Kid, El Salon Mexico) and a series of popular classics.
He has worked with the Philharmonia (including a Prokofiev recording), London Philharmonic, Royal Liverpool Philharmonic, BBC Philharmonic, where his studio work has included conducting for the BBC Masterprize Composers' Competition, BBC National Orchestra of Wales, BBC Concert Orchestra, English Chamber Orchestra, Manchester Camerata, London Mozart Players, English Northern Philharmonia, City of London Sinfonia and Northern Sinfonia. He enjoyed an extended relationship with the Hallé Orchestra over seven years conducting many symphony concerts each year in the Bridgewater Hall, Manchester and on tour.
Outside the UK he has recorded extensively for Belgian Radio and Television with the BRTN Philharmonic in Brussels, where he also made a successful debut with the Belgian National Orchestra at the Palais des Beaux-Arts. He has been a regular guest conductor with the Flanders Symphony and the Württembergische Philharmonie Reutlingen with whom he enjoyed a particularly rewarding partnership. He has conducted the St Petersburg Philharmonic Orchestra, St Petersburg Symphony Orchestra, Neue Philharmonie Westfalen, Singapore Symphony, Western Australian SO, Sydney SO and Melbourne SO.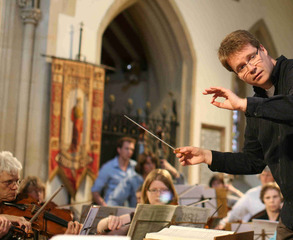 For Birmingham Royal Ballet he has conducted between 50 and 90 performances every year since 1990, opening many productions. He has guest conducted the Royal Ballet at Covent Garden (Romeo & Juliet, Nutcracker, Don Quixote), La Scala Ballet in Milan (Bayadere), Angel Corella Ballet throughout Spain, English National Ballet, Semper Opera Ballet in Dresden, Gothenburg Ballet, Polish National Ballet and Noriko Kobayashi Ballet in Tokyo. He recently made his debut at the Sydney Opera House with The Australian Ballet and is due to return in their next 2 seasons. In June 2012 he made his debut with the Paris Opera Ballet at the Opera Garnier conducting La Fille mal Gardée.
Since 2001 he has worked with soprano Lesley Garrett as Musical Director, collaborating with her on her many tours, recordings for BMG, Sony and EMI Classics and TV programmes.
His Opera work has included Tosca for Holland Park Opera with the Royal Philharmonic Orchestra. The Barber of Seville in Malaysia and Penang and Harrison Birtwistle's Bow Down & Down by the Greenwood Side, for the National Theatre/South Bank Centre's Birtwistle celebrations.
He has been Principal Conductor of West Forest Sinfonia since 1990.